Share some Maine Memories with friends and family: choose from our wreaths, gift packs, centerpieces and trees. We ship throughout the United States.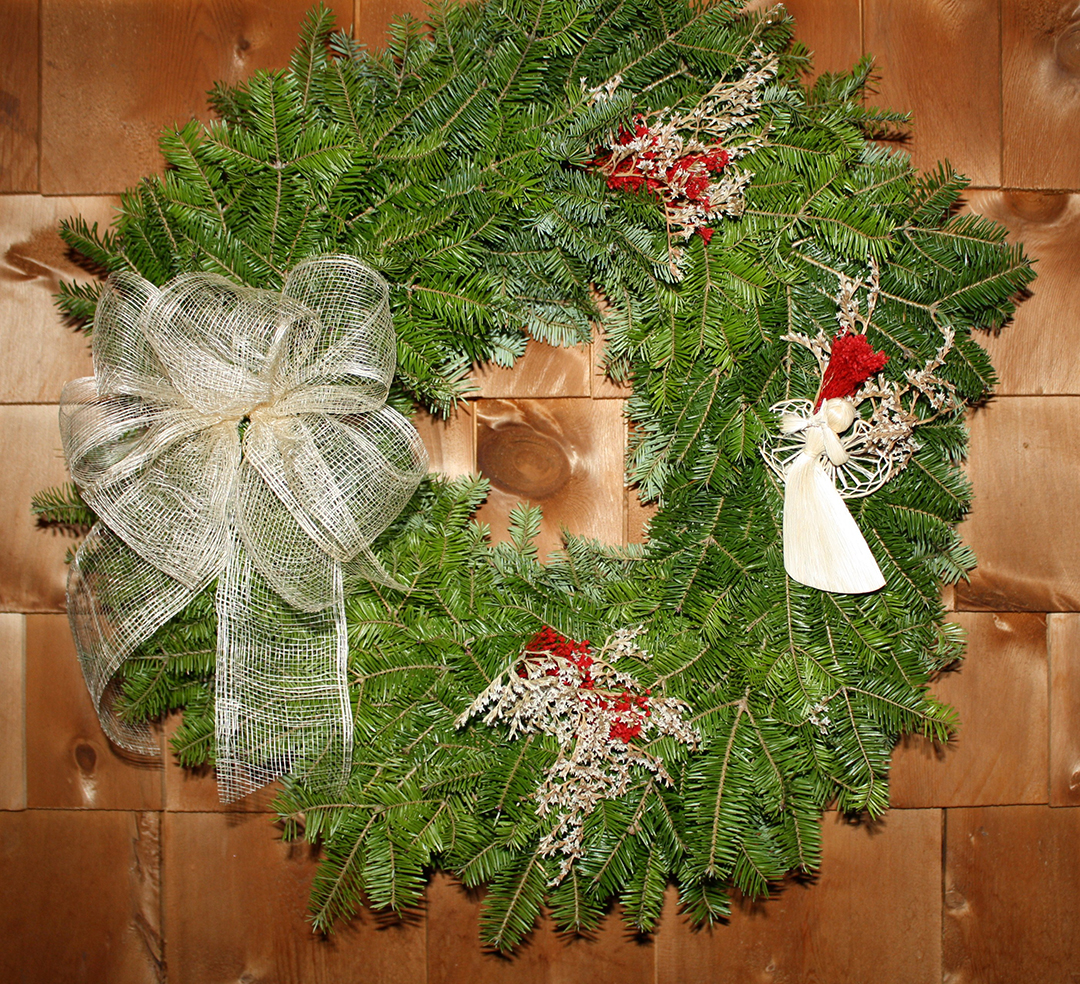 Natural Wreath
Our hand-crafted wreath is decorated entirely from nature's bounty, with natural fiber angel and bow. Give us room for creativity; your wreath may not be precisely as pictured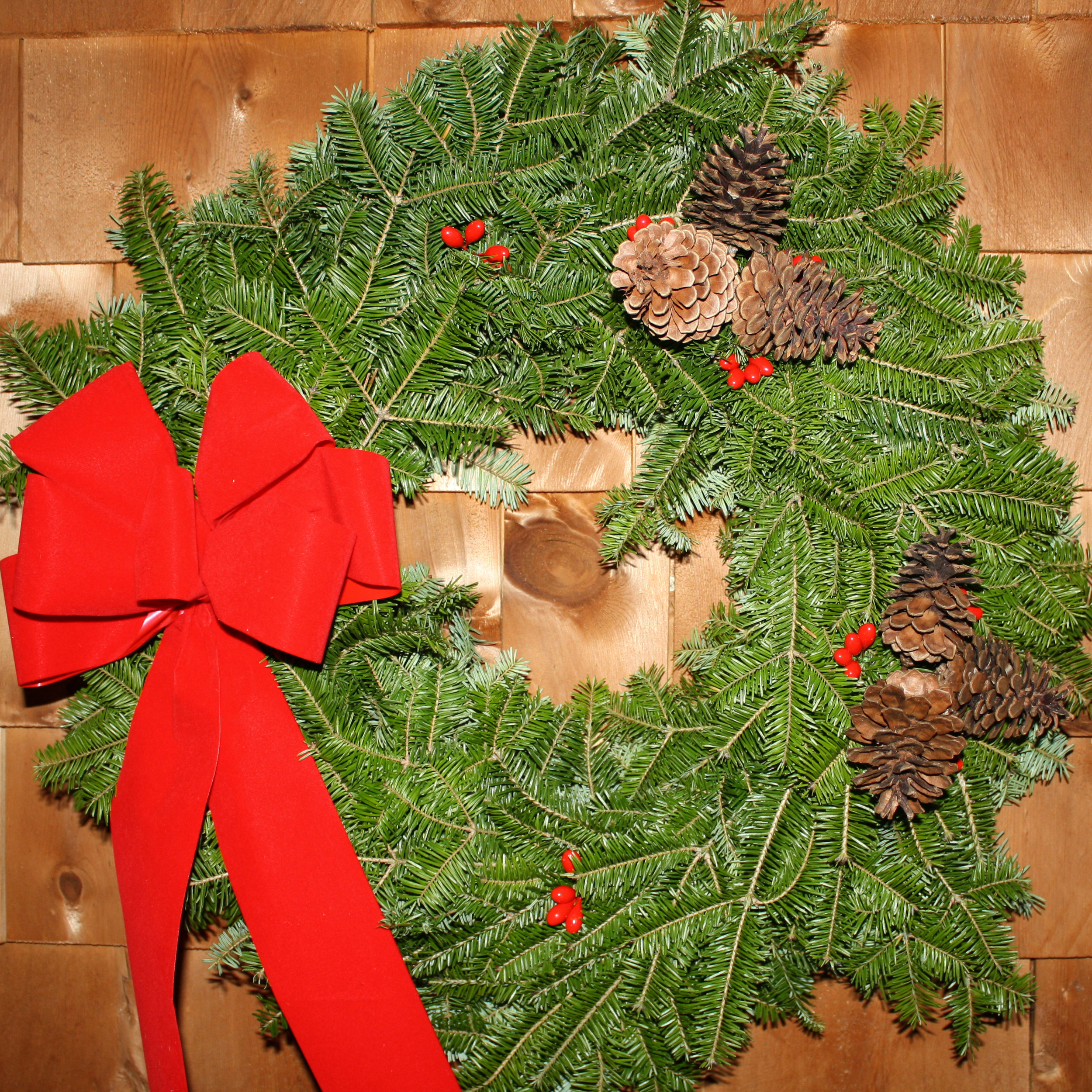 Hand-crafted Balsam Fir Wreath
Welcome the holiday season with our traditional Balsam Fir Wreath. Our 22" full, fresh, and ever-so-fragrant Balsam Wreath is hand-crafted here at the farm with careful attention and lasting quality. Decorated with red velveteen bow, holly berries, and three clusters of pine cones.
Blueberry Wreath
Balsam Wreath decorated in a beautiful blueberry motif (French blue bow, blueberry clusters and pine cones), making a wonderful holiday gift!
Downeast Gift Pack
A true taste of Maine for the holidays. Includes:
• Our fragrant 22" Balsam Fir Wreath with sea shell accent
• 6.5 oz. can of Lobster Meat and/or 15 oz. can of Lobster Chowder
• 15 oz. can of Condensed Clam Chowder
• 8.4 oz. bar of Katahdin Cheddar Cheese
• 250 ml. (approx. 8 oz.) jug of Maine Maple Syrup
Flavors of Maine Gift Pack
Here's a delicious way to warm your holiday. Includes:
• Our fragrant 22" Balsam Fir Wreath
• 1.7 oz. bottle of Maine Maple Syrup
• 10 oz. jar of Cranberry Marmalade
• 10 oz. jar of Wild Blueberry Preserves
Candle Centerpiece
The classic Christmas table setting. Beautiful hand-crafted Balsam and Pine centerpiece surrounds a festive red Christmas candle.
3 Candle Centerpiece
In response to requests for a centerpiece that's slightly larger and a bit more formal, we've created this three-candle arrangement—perfect for that special holiday table. Also available with red candles.
Christmas Tree
If your family history springs from the rocky soil of northern New England, you will remember the wonderful scent of Balsam Fir at Christmas. Bring these memories back to your home with one of our full, plantation-grown balsams. It is cut fresh and boxed the same morning it is shipped to you. Merry Christmas!
Box of Greens (5 lbs)
Grace your mantel and doorways with fresh Balsam and White Pine. This five pound box will fill a home nicely. Berries and cones are included for the final touch.
Balsam Fir Garland
Fragrant Balsam Fir tips. Wired to a strong central twine core. Suitable for decorating mantels, fence, mailbox, or lamp posts, porch railings andstair rails. $1.25/Ft. Regular shipping charge for up to 10 ft per package. Over 10 feet will be billed actual UPS shipping charge. For orders over 10 ft, please email an inquiry to: pipermountain@gmail.com